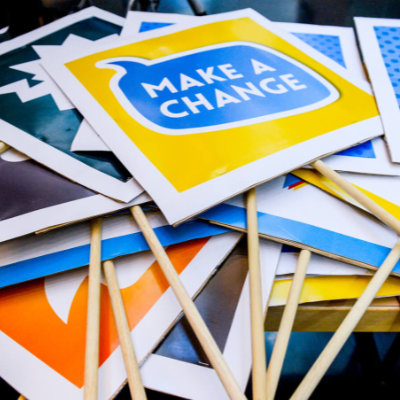 The overall objective of the project is to prepare and involve civil society organisations in the process of the Conference on the future of Europe and raise awareness of the general population about the existence of the Conference.
The specific objectives are:
to involve civil society organisations in the discussion on the conference
to encourage members of NGOs and interested citizens to participate together in the https://together.europarl.europa.eu/hr/
raising public awareness of the existence and procedures of the Conference on the Future of Europe
Project duration:
January – December 2021
Contact person:
Martina Belić, martina.belić@omg.hr
LET'S DEFINE THE EU FUTURE
NGOs in Croatia generally have little knowledge about the process and content of the Conference on the future of Europe. In addition to several dozen NGOs that are strongly involved in the preparation and implementation of policies at national level and several NGOs at EU level, most Croatian NGOs have not developed the ability to participate in discussions that determine our future.
The main goal of the project is to encourage up to 300 smaller NGOs to start the process of engagement within the framework of the Conference over the next two years. This will improve democratization and support citizens' engagement in determining the future of Europe. EU and EP values will be highlighted during discussions on specific issues to be identified when the Conference is opened and all details are known.
Project activities:
3 Preparatory ZOOM meeting with NGO Representatives
3 video clips of up to 60 seconds on Conference priorities
3 large regional ZOOM meeting with NGO representatives
3 flash mob events
1 stand-up comedian event live and streamed online
1 final video (3 min) on project activities;
During July 2021, three preparatory ZOOM meetings were held with NGO representatives from three regions: Western, Central and Southern Croatia.
From September to December 2021 we plan to carry out the next three meetings and activities to increase project visibility and inform the public about the conference for the future of Europe.